As stated above, now is an excellent time to review boundaries and body safety rules as your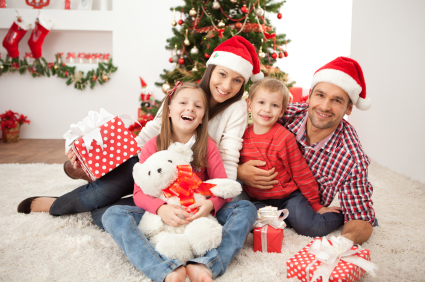 children will be around more people then typical throughout the holiday season. We continually stress the importance of knowledge as a powerful tool for your children regardless of what is being taught, but during the holidays, when you are running at full speed and your mind and perhaps physical presence is not with your children as much as usual, it is important to take some time to empower them.
Review good touching and bad touching. Let your children, tween and teens know that no matter how harried you appear, you are not to busy for them to come to you with concerns, especially those that they might not want to come to you with at all. Here are some resources to help with discussions.
Books for Parents on Talking with Kids About Sex
Birds + Bees +Your Kids – Amy Lang
Everything You Never Wanted Your Kids to Know About Sex, but Were Afraid They'd Ask: The Secrets to Surviving Your Child's Sexual Development from Birth to the Teens – Justin Richardson and Mark Schuster
Beyond the Big Talk: A Parent's Guide to Raising Sexually Healthy Teens – Debra W. Haffner
Books for Children on Prevention
Some Parts are Not for Sharing – Julie K. Federico (For ages 6 months and up)
It's MY Body – Lory Freeman (For ages 3-8)
Loving Touches – Lory Freeman (For ages 3-8)
My Body is Private – Linda Walvoord Girard (For ages 6-11)
The Right Touch – Sandy Kleven (For ages 3-8)
The Trouble with Secrets – Karen Johnsen (For ages 3-8)
Your Body Belongs to You – Cornelia Spelman (For ages 3-6)
My Body Belongs to Me – Jill Starishevsky (For ages 3-8)
A Secret Safe to Tell – Naomi Hunter (For ages 3-8)
Some Secrets Should Never Be Kept  – Jayneen Sanders (For ages 3-8)
Books for Children on Healing and Recovery
Sarah's Waterfall: A Healing Story about Sexual Abuse – Ellery Akers (For ages 7-12)
A Very Touching Book for Little People and for Big People – Jan Hindman & Tom Novak (For ages 6-12)
I Can't Talk About It – Doris Sanford (For ages 4-8)
Something Happened and I'm Scared to Tell – Patricia Kehoe, Ph.D. (For ages 3-7)
Something Is Wrong at My House – Diane Davis  (For ages 3-12)
Resources for Children & Teens on Sexuality Education
It's Not the Stork – Robbie H. Harris (For ages 4 and up)
It's So Amazing – Robbie H. Harris  (For ages 7 and up)
It's Perfectly Normal – Robbie H. Harris (For ages 11-15)
Where Did I Come From? – Peter Mayle( For ages 4-8)
Changing Bodies, Changing Lives: Expanded Third Edition: A Book for Teens on Sex and Relationships – Ruth Bell Alexander (For ages 12 and up)
MoCHIP wishes you and your family all things merry and bright this holiday season!